News
12/07/2017 2:08 PM
It's the most wonderful time of the year to watch your favorite players at Ice-Plex Escondido with LiveBarn!
LiveBarn allows family & friends to follow the action from anywhere, anytime! When you subscribe to LiveBarn, you can stream and share unlimited video from any LiveBarn venue for $14.95/month, and may cancel at any time.
For a complete list of LiveBarn venues, click here. Save 10% by using Promo Code 3e31-922b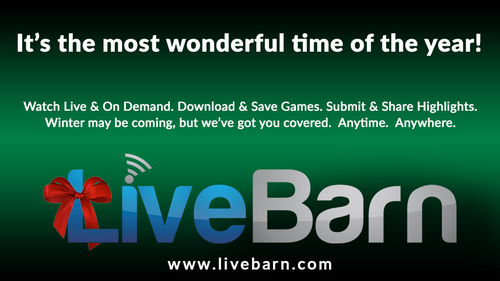 |
Back to index...