News
02/08/2017 3:06 PM
3 v 3 League is Back!!
California's version of pond hockey
High intensity non-stop hockey
Small area competitive games not only force players into tight competitive areas, they also encourage players to battle hard for pucks while getting lots of scoring chances.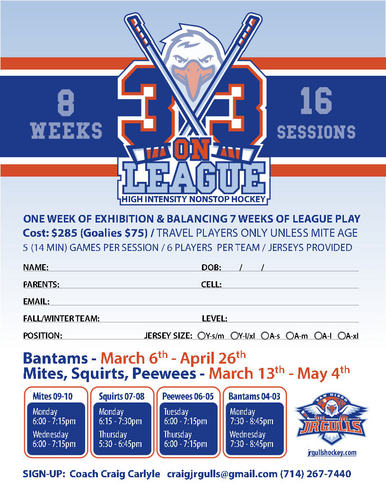 Click on image to download registration form
|
Back to index...