News
10/11/2016 9:23 PM
Bantam AAA Jr Gulls are the Major Chilliwack Bantam AAA Tournament Champions!
The Jr. Gulls BAAA Major team won their second straight tournament of the year this past weekend in Chilliwack. They competed against some of the best club and prep teams in western Canada, ultimately beating the Prince George Jr. Cougars 3-2 in the gold medal game.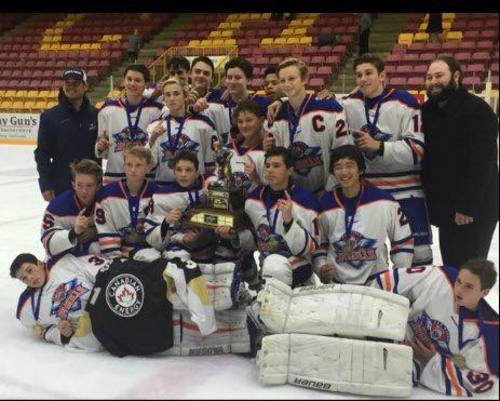 Team:
Liam Baird, Maximilian Chu, Samuel Deckhut, Kyle Fraser, Hunter Garvey (G), Eric Haynes Jr,
Chase Heckerson,
John Ilvento, Ethan Kuhrt, Noah Leibl, Devan Martinez, Braden Mayer,
Clayton Moore, Justin Nakagawa, Kyle Northrup (G),
Jacob Posner
Head Coach: Ross Carmichael
Assistant Coach: Raf Rodriguez
Team Manager: Marty Mayer
Congratulations to Noah Leibl who made the Tier 1 Allstar team!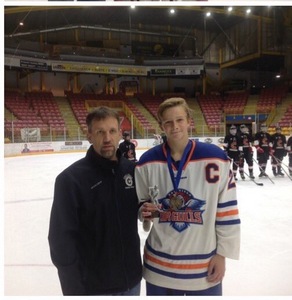 |
Back to index...